Senior Consultant, compliance in banking and financial services sector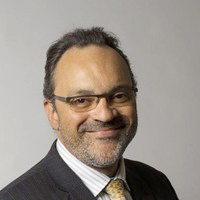 Max Dongar is a leading expert in the field of compliance within the banking and financial services sector as well as in internal controls, anti-money laundering, and bank valuation. While partner at Mazars (London, New York and Paris), he was a member of the Mazars Innovation Group where he was in charge of digital development. There he co-created the Mazars bank training courses and represented Mazars in audits of the most important French banking organizations, including BPCE (Caisses d'Epargne, CEN, CELC), Crédit Agricole (CAAM), Agence Française de Développement, Banque de France and IEOM.
Thereafter, he was the lead partner for all consulting assignments for Société Générale and also worked with the leading African banking institutions including BEAC, BDEAC, and BOAD, as well as several Tunisian and Moroccan banking groups. He is an expert in microfinance and presented on this topic in Madagascar at the Union des Réseaux Caisse d'Epargne et de Crédit Agricole Mutuelle for the European Commission.
Max has been a member of several professional associations dedicated to the Financial Services sector including the CNCC (French National Association of Statutory Auditors), the FBF (French Banking Federation) and Paris Europlace (an organization for the promotion and development of the Paris financial marketplace). He also served as a member of the Mazars Group Governance Council (2003-2006) and of the Mazars International Executive Committee (1998-2001).
Max is a graduate of the Paris ESLSCA Business School with a master's degree in Accounting and Finance and a degree in certified public accounting and statutory auditing. He is a certified public accountant and statutory auditor.
Senior Consultant, Expert - Financial Sector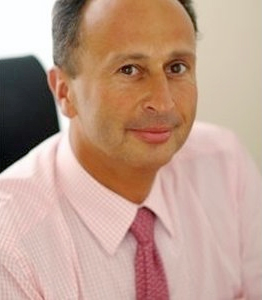 Jean-Michel began his career in the inspection department of the Banque de France before joining the accounting firms of Arthur Andersen and Robert Mazars as a certified public accountant. With these accounting firms he worked in the banking and financial sectors of France, Europe and Africa. He then joined the Executive Committee of the Caisse d'Epargne Ile-de-France Paris, where he headed the Internal Control Department and later took on the role of Head of Inspection. He also held the role of Directeur Général Délégué of Compagnie Financière EULIA (a joint-venture between Groupe Caisse d'Epargne and Caisse des Dépôts).
He is an independent board member of ECOBANK International SA and is the President of its Audit Committee.
Jean-Michel is a certified public accountant. He holds a business degree from the University of Rouen and a degree in international criminology from the Sorbonne University.
Senior Consultant, Expert - Export Control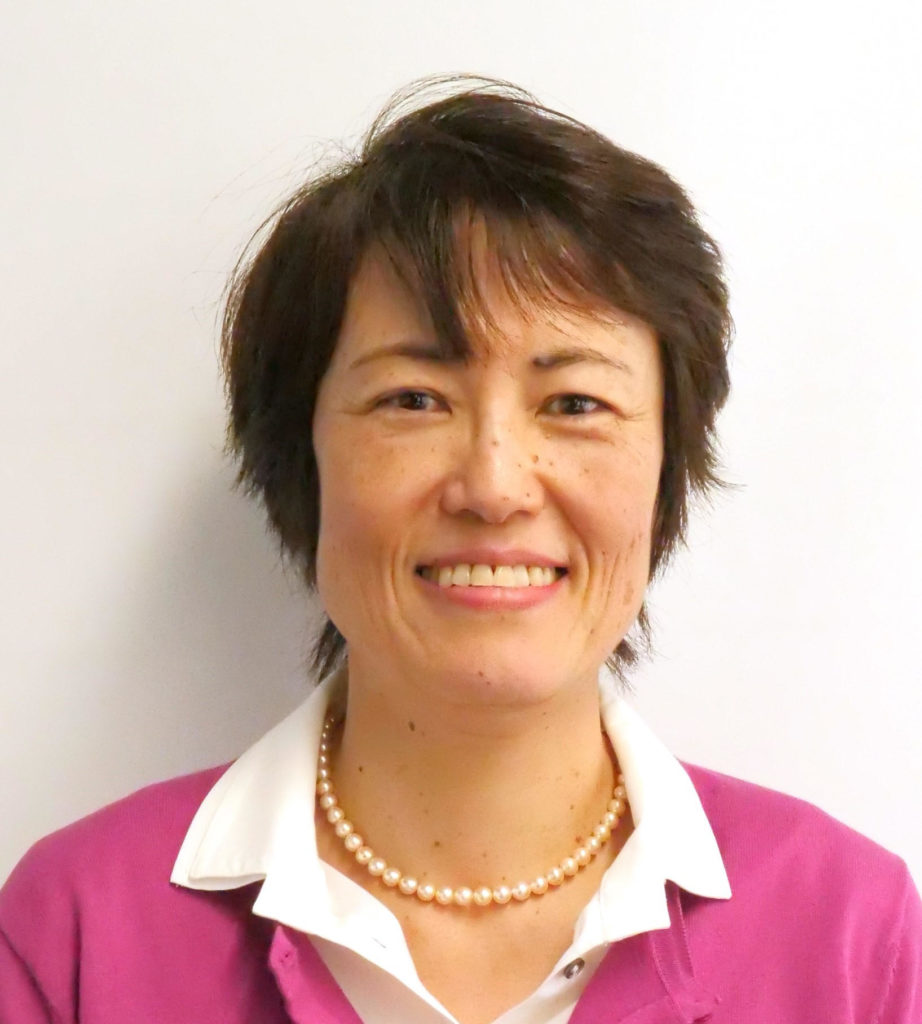 Japanese-born Kaoru has worked for 13 years at the United Nations Development Programme in Mali, in Cambodia and in New York City, then at the World Bank in Washington DC. Back in France in 2002, she joined Renault-Nissan Group to perform various roles in Internal Audit, Human Resources and Change Projects. From 2012 onwards she has created the global function of export compliance for the Renault-Nissan Alliance, with teams in France, Japan, the US, in Europe, in India, China and other countries, in compliance with all applicable laws and regulations especially those of the US, Europe and Japan.
Specialist in Anti-Corruption, Dual-Use and International Sanctions, she has designed and deployed training at all levels across the world. More especially, she has developed a pragmatic regulatory compliance programme adapted to respective geo-strategic priorities of the two companies of the Alliance.
Kaoru is trilingual (Japanese, French, English), not to say tri-cultural. In 2019 she was certified as an Executive Coach et Mentor (ILM Level 7 in the UK, Post-Graduate equivalency).
Master in International Relations, Institute of Political Sciences in Paris, One Year Doctorate Programme in International Economics, Institute of Political Sciences in Paris.
Senior Consultant, Expert - Public sector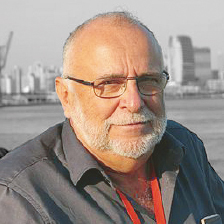 Claude Rochet is a full university professor and an honorary civil administrator. His career has found him alternating between high public office and the general management of large companies (steel and automobile). Claude is a recognized expert in public policies, economic intelligence strategies and innovation strategies related to digital technologies. He worked in Canada as an associate of the SECOR consulting firm, and his industrial experience has enabled him to develop expertise in the architecture of complex systems which he has applied to the architecture of information systems and now applies to the architecture of smart cities.
From 2011 to 2016 he managed an economic intelligence research laboratory at the French Ministry of the Economy and Finances and has become an expert on strategies for undermining companies as related to anti-corruption legislation.
Claude Rochet holds a PhD in management sciences, a degree in Competitive Intelligence from the Institute of Advanced Studies in Home Security and is a graduate of the École Nationale d'Administration.
Senior Consultant, Expert - Export Control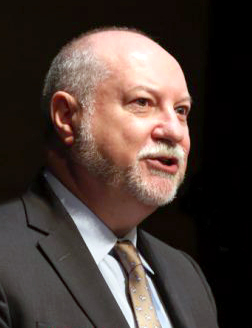 Sandro contributed to the development of the civil nuclear program with ANSALDO in Italy, GE in California, and the Institute of Nuclear Power Operations in Atlanta, Georgia. He worked for the European Commission in Brussels and became Deputy Director of the Korean Energy Development Organization in New York in charge of Political Affairs for the demilitarization of North Korea. He then headed the AREVA Group's Export Control Department from 2005 to 2017, where he established the Internal Compliance Program (covering activities in France, Germany and the USA).
Sandro served as president of BusinessEurope's Dual Use Goods Working Group in Brussels, president of the French Strategic Trade Federation (Syndicat des Entreprises Exportatrices de Produits Stratégiques) and chairman of the BOTTICELLI Project. He currently teaches at the Sorbonne University. In his current role, Sandro places his Export Control experience at the service of companies seeking to be prepared for the challenges and constraints of strategic international trade in accordance with the increasingly complex rules and sanction programs in force. He has experience in developing procedures for taking into account constraints due to the extraterritoriality of US laws and the resulting "technological ." His expertise is in preparing and running internal compliance programs, giving awareness and training courses and conducting audits and self-assessment programs.
Sandro holds a PhD in Nuclear Physics from the University of Rome and a Political Science degree from the University of New York.
Senior Consultant / International Legal Counsel -
Compliance Officer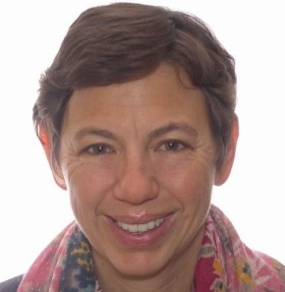 French-Australian and dually qualified in both French and English laws, Anne Solente practiced as an avocate and solicitor before joining the French multinational "Groupe Lagardère" in 2006 as Head of International Mergers & Acquisitions, and, as from 2016, as Group Compliance Officer. In this role, she managed the deployment of Compliance programs both at corporate level and locally throughout the group's subsidiaries located in over 40 countries worldwide and covering a wide range of business sectors including travel retail (airport concessions and duty-free, food, fashion & hospitality), media & live entertainment (radio, television, press, digital, events production and event facilities management), publishing and e-publishing (Hachette Group) and sports-business (management of sports/broadcasting rights, talent representation, stadium management and sports training academies). 
Prior to joining Lagardère, Anne Solente spent over 10 years in private practice as a solicitor with Herbert Smith Freehills (London) and Andersen Legal (Sydney) and as avocate with Archibald Andersen (Paris) where she was promoted Directeur Associé (Partner).
Anne's main areas of specialisation include antibribery, international economic sanctions, data privacy, anti-money-laundering and modern slavery.
Drawing on her multicultural background, Anne values a pragmatic and efficient business approach, accessible to all and always founded on solid technical expertise. Her mindset:  enthusiasm, creativity, audacity and cultural awareness.
Consultant / Due Diligence specialist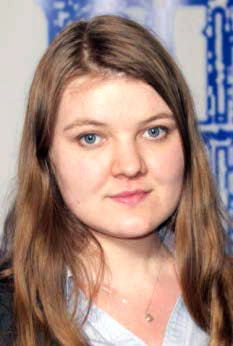 Anna Kornyukhina is specialized in risk analysis and security with an expertise in digital transformation, management of complex systems and cyber security issues.
Anna participated in the creation of risk management practices and procedures for Up Group's foreign branches. She is fluent in Russian and other Eastern European languages (can work in Czech, Polish, Bulgarian, Ukrainian, and Slovak) and is currently in charge of method and tool analysis and anti-corruption compliance Due Diligence.
Anna graduated from the Paris School of International Affairs (Sciences Po Paris) and holds a degree from the Moscow State University of International Relations.