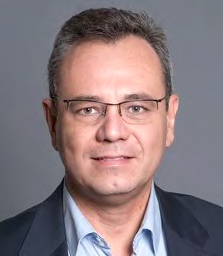 Frédéric PIERUCCI is a former Senior Executive of Alstom with extensive international experience, having lived and worked in China, the USA, Algeria, the UK, Switzerland, Singapore and France during his 22-year career with the company.
In mid-2013, he was based in Singapore, where he headed the global Alstom Boiler Business. The business, with an annual turnover of €1.4 billion and 4,000 employees, had major operations in China, Germany, France, India and the USA. While disembarking at New York's JFK airport during a business trip to the United States, he was arrested by the FBI for having allegedly participated in acts of corruption to secure a $60 million contract for Alstom in Indonesia in 2003.
Frédéric then spent several months in a high security prison in the state of Rhode Island, during which time he engaged in an in-depth study of the US Foreign Corrupt Practices Act (FCPA) and how it was applied by the US Department of Justice and the Securities & Exchange Commission (DOJ/SEC) to companies and individuals. He was ultimately released on a $1.5 million bail package.
Having experienced the consequences of anti-corruption laws first hand, as a former director of ALSTOM and as a defendant in anti-corruption proceedings, he is in a unique position to advise companies and their leaders on enforcement issues of the FCPA and similar laws, as well as on the procedures to be put in place to guard against them.
In 2015, with this unique experience and expertise, he founded IKARIAN, a consulting company whose aim is to assist and advise its clients on the challenges companies and their leaders face in complying with the FCPA, the UK Bribery Act, the French "Sapin 2" Law and other anti-corruption laws and standards.
Frédéric has an engineering degree from the École nationale supérieure de mécanique et d'aérotechnique and an MBA obtained jointly from Columbia Business School and INSEAD.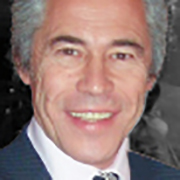 Didier Genin is a specialist in strategic communication for sensitive industrial sectors and also in the implementation of crisis communication plans. He spent 15 years with DG Consulting TOP 75, a company specialized in the sector of processing financial and corporate documents, where he was Deputy Director General in charge of marketing and communication. He also served as Marketing and Communications Director of the Pro Audiovisual Group.
In the course of his career, Didier has acquired a solid understanding of – and practical approach to – crisis management processes and associated communication tools and strategies.
For 20 years Didier was a board member of the COGEPLAN Group SA, specialized in the recruitment of managers for strategic and sensitive functions. He also founded the communications agency GENIN PUBLICITÉ and served as its Chairman for 12 years.